Fish
Our River Trips are what Alaskan fishing dreams are made of!
Trophy-sized rainbow trout and salmon fishing trips that will leave you exhausted and begging for more.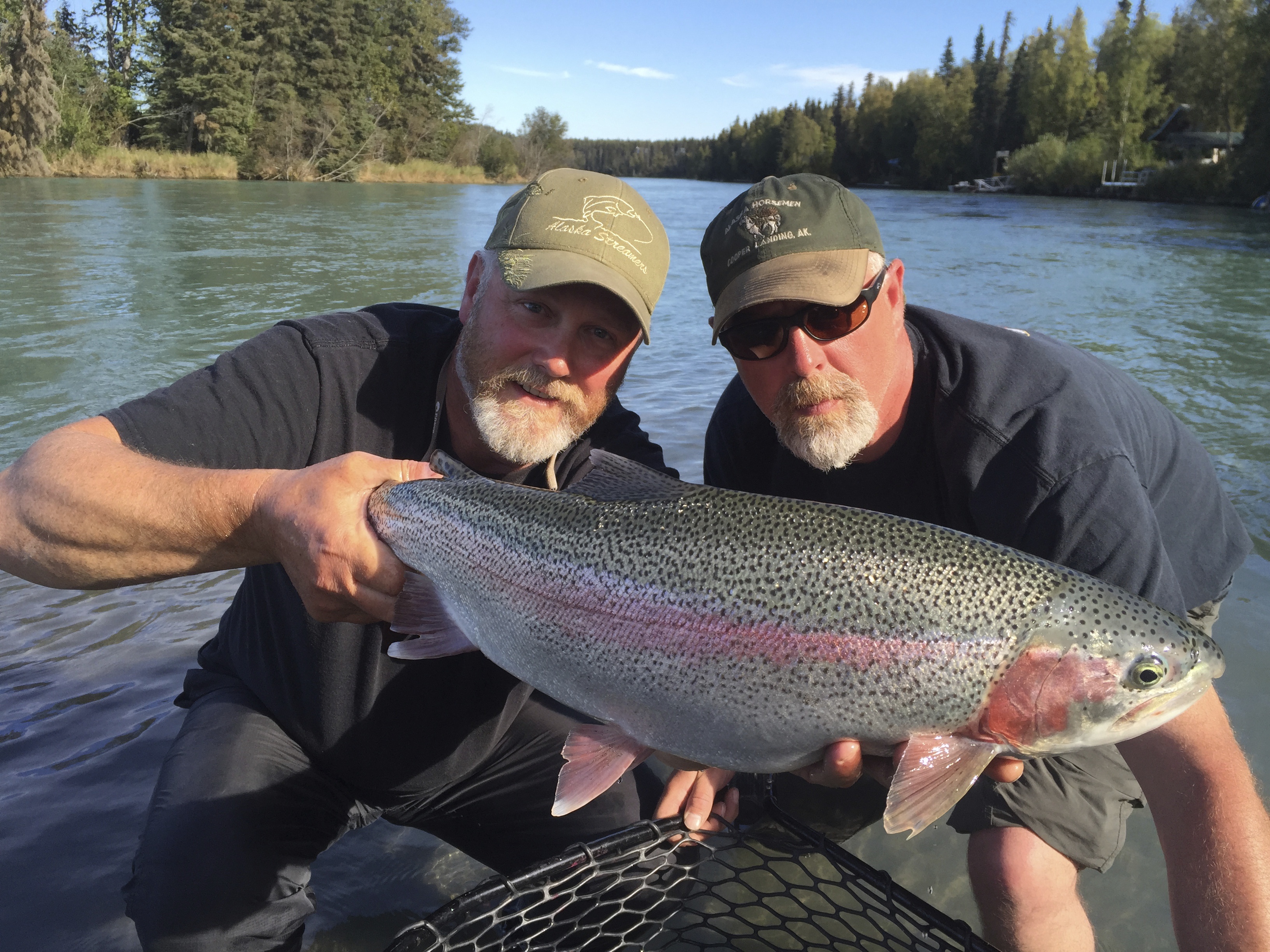 Rainbow Trout
Rainbow Trout are one of the biggest reasons sports fisherman head to Alaska! Within Alaska, the Kenai Peninsula is the best place to reel in trophy-sized rainbow. They are fond of buried salmon eggs and can grow to massive sizes during the Salmon spawning season. A good sized rainbow will easily weigh in around ten pounds, but don't be surprised if you pull in a trophy rainbow trout weighing up to 18 pounds and 30 inches in length!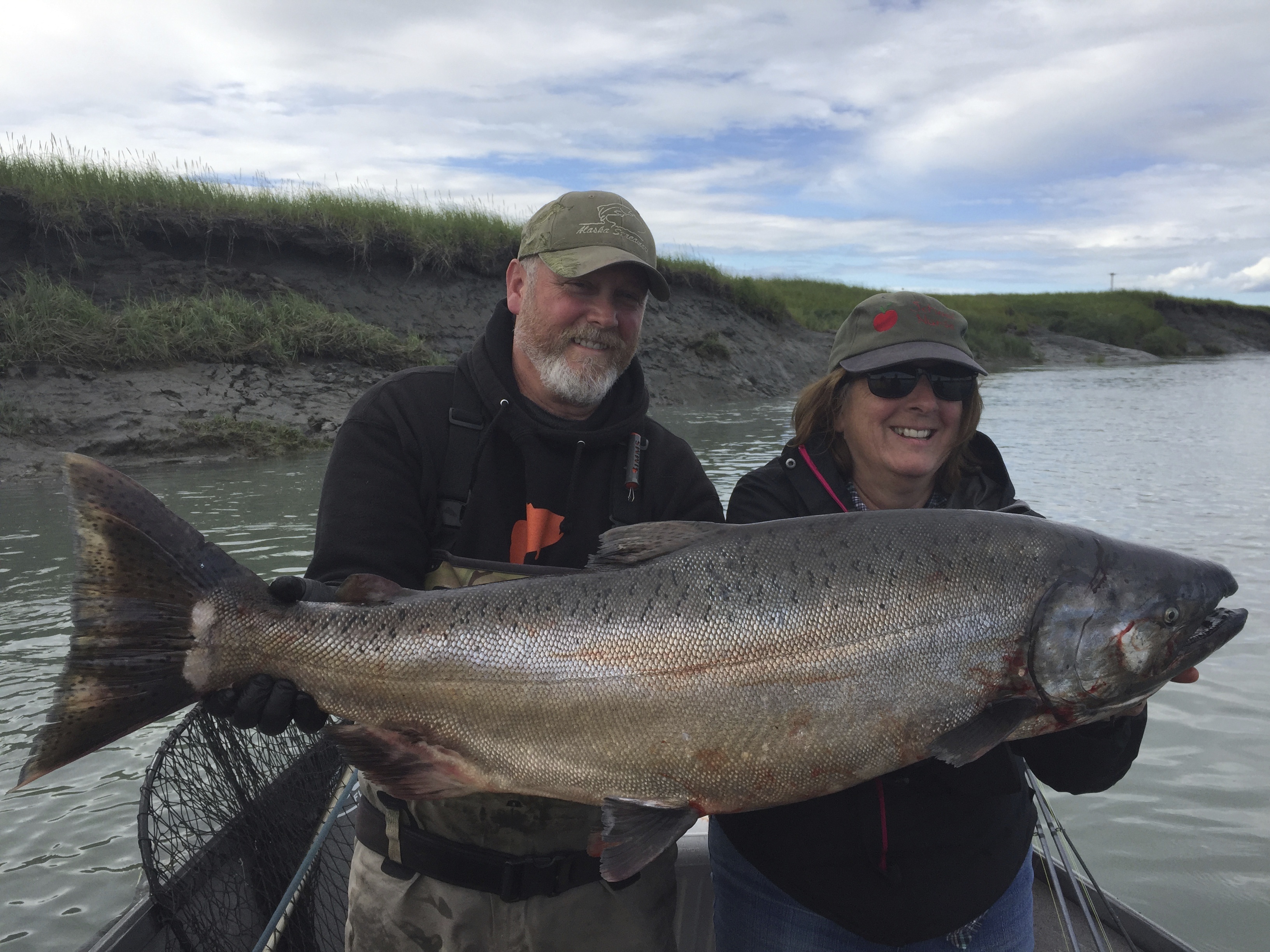 King Salmon
The mighty Kings of the Kenai are possibly the most well-known salmon on earth! The Kenai River has developed it's world-renown reputation over the last 30 years because expert anglers and casual fishermen alike have been pulling in 80+ pound King Salmon. When everyone thinks of fishing in Alaska, this is what they imagine. Who knows, you might just reel in the catch of a lifetime!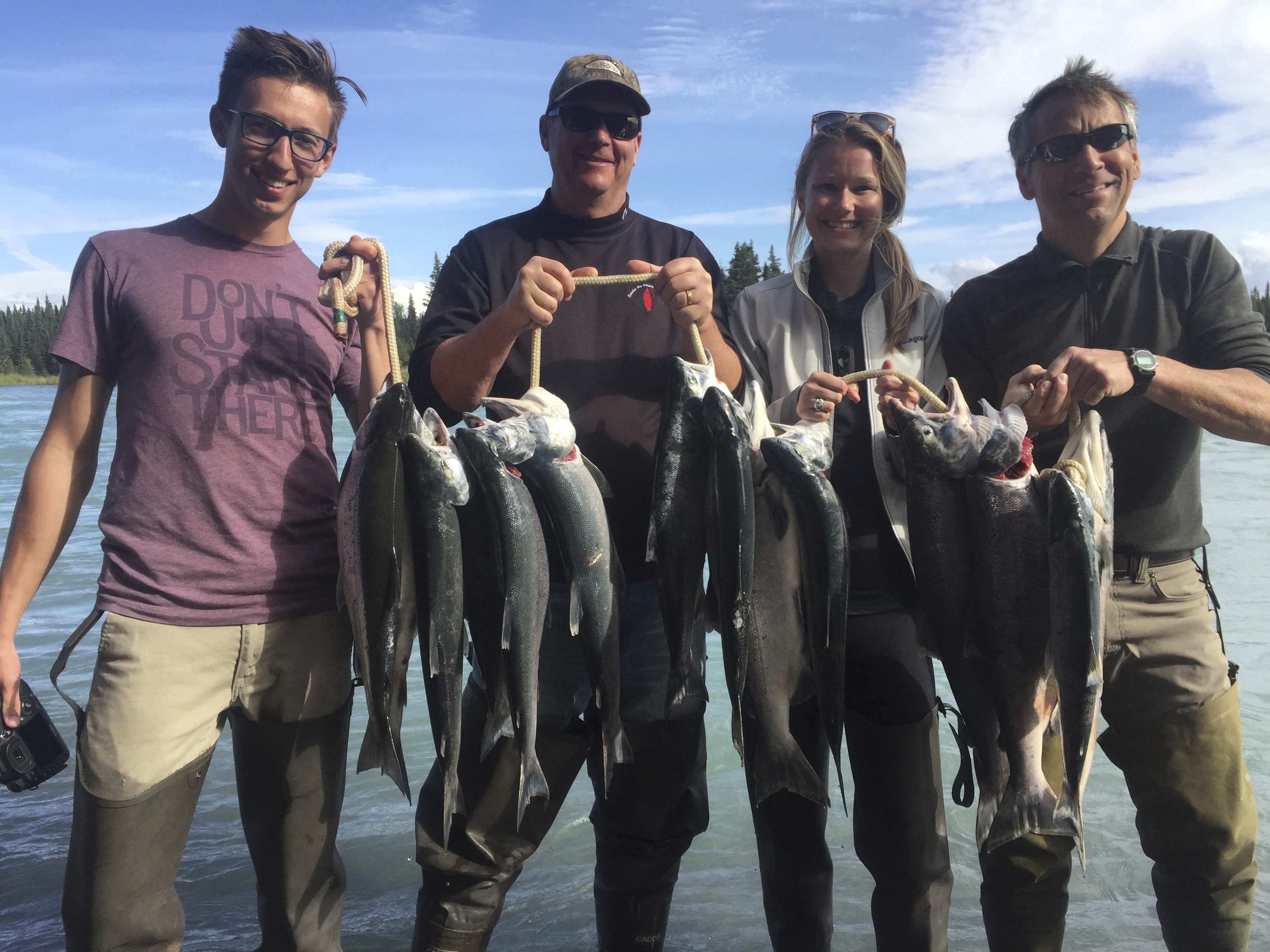 Sockeye Salmon
Sockeye Salmon also called "Red Salmon" can be found during the runs in June, July, and into August. These are some of the best-tasting fish in the world and are a blast to real in, as they are hard fighting and acrobatic. Each year they return to the Kenai Peninsula in the millions and their arrival has been celebrated for centuries.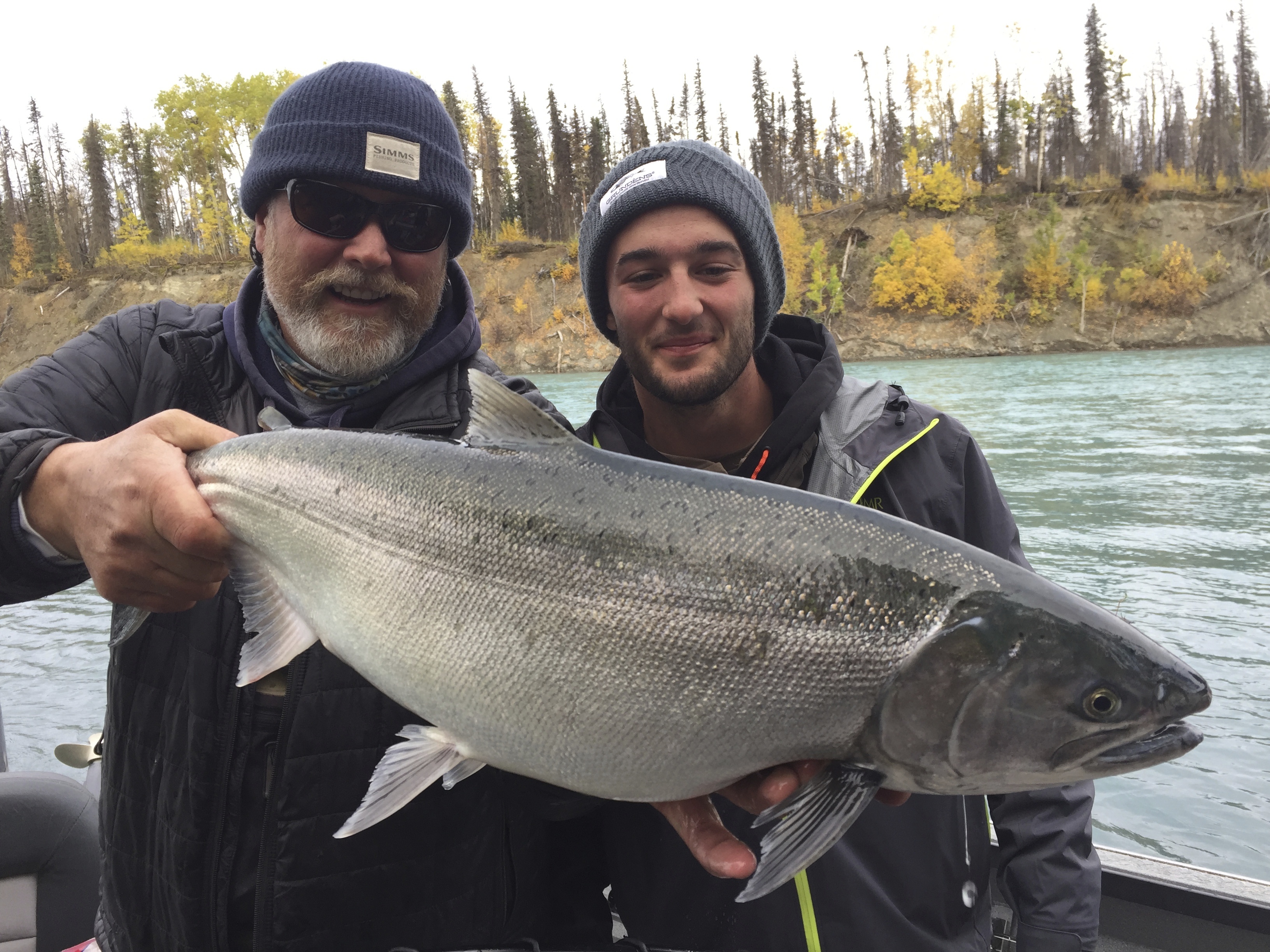 Silver Salmon
Silvers are fighters! You'll have the time of your life reeling one of these in. The best time for Silver Salmon or Cohos is in August and September. When they begin returning to both the Kenai and Kasilof Rivers. The best place to catch them is on the lower river near the tidewater. You can fish for them as summer comes to a close and the gorgeous Alaskan fall colors start to appear.
No matter what time of year you pick or what type of fish you're after, it's hard to go wrong.
Give us a call and reach out. We're happy to help plan your trip at the perfect time to catch
the trophy fish you've always wanted!